Mensaje de la Herencia (Herederos) de Michael Jackson == Message from the Estate Of Michael Jackson Estate
.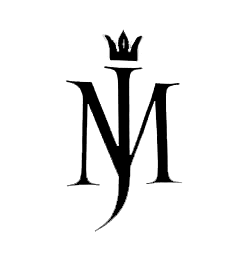 .
| | |
| --- | --- |
| Michael Jackson's Wembley DVD is #1 In The World | El DVD de Michael Jackson del Concierto en Wembley es el # 1 en el mundo |
| From the Estate Of Michael Jackson | De la Herencia de Michael Jackson |
| Michael Jackson's Wembley Concert is the No. 1 selling DVD in the world. | El DVD del Concierto de Michael Jackson en Wembley es el DVD N º 1 más vendido en el mundo. |
| Spike Lee's Bad 25 documentary is drawing rave reviews from film critics and will air on ABC Thanksgiving night. | El Documental BAD 25 de Spike Lee ha tenido revisiones muy favorables de los críticos de cine y saldrá al aire en ABC la noche de Acción de Gracias. |
| Entertainment Weekly gave Bad 25 album an "A" calling it "a potent reminder of just how much Bad's pulsing pop holds up." | Entertainment Weekly dio al álbum Bad 25 una calificación de "A" llamándolo "un poderoso recordatorio del mucho pop pulsante que Bad contiene" |
| Cirque du Soleil's "Michael Jackson the Immortal World Tour" was Pollstar's top selling North American concert tour in the first six months of 2012, debuts this month in Europe and recently received Billboard's Creative Content Award. | El espectáculo del Cirque du Soleil "Michael Jackson World Tour Inmortal" fue la gira de conciertos norteamericana de mayores ventas en la lista de Pollstar en los seis primeros meses de 2012, se estrenará este mes en Europa y recientemente recibió el Premio de Billboard de Contenidos Creativos" |
| And "This Is It" is the most successful concert film…EVER. | Y "This Is It" es la película de conciertos más exitosa… de todos los tiempos. |
| The world loves Michael Jackson. Rest assured that every action the Estate takes will continue to endeavor that fans experience exciting new projects that further build upon and enhance his incredible legacy as an artist and humanitarian, while securing the financial future of those he specifically named as his beneficiaries. | El mundo ama a Michael Jackson. Tengan la seguridad de que cada acción la Herencia seguirá procurando que los fans experimenten emocionantes nuevos proyectos que aprovechen y mejoren su increíble legado como artista y humanitario, mientras se asegura el futuro financiero de los que él específicamente nombró como sus beneficiarios. |
| Sadly the full potential of Michael's legacy continues to be hindered by a small handful of people who recklessly spread false rumors and obsess over stale, internet-fueled conspiracy theories much as they did when Michael was alive. | Lamentablemente todo el potencial de la Herencia de Michael sigue siendo obstaculizada por un pequeño grupo de personas que imprudentemente difunden rumores falsos y se obsesionan con rancias teorías conspirativas alimentadas en internet, tanto como ellos hicieron cuando Michael estaba vivo. |
| These rumors have long since been debunked and have no legal or factual foundation. This week, some of these baseless theories appeared yet again in an article in Vanity Fair in the form of an excerpt from a book written by Randall Sullivan that will rehash these tired theories. | Estos rumores han sido desacreditados desde hace mucho tiempo y no tienen ningún fundamento jurídico o fáctico (en hechos). Esta semana, algunas de estas teorías sin fundamento aparecieron una vez más en un artículo de Vanity Fair en la forma de un extracto de un libro escrito por Randall Sullivan que hace refrito de estas cansadas teorías |
| While we do not want or need to respond to all of the nonsense, we do want to remind everyone of at least a few truths. | Si bien nosotros no queremos o necesitamos responder a todas las tonterías, queremos recordar a todos por lo menos unas cuantas verdades. |
| The suggestion that John Branca or Howard Weitzman have a conflict of interest when it comes to AEG, and for that reason did not join Katherine Jackson in suing AEG, is not only false but reckless and noticeably unsupported by any facts. | La sugerencia de que John Branca o Howard Weitzman tienen un conflicto de interés cuando se trata de AEG, y por esa razón no se unieron a la demanda de Katherine Jackson contra AEG, no sólo es falsa, sino imprudente y evidentemente sin soporte de todos los hechos. |
| The Estate chose not to join in the lawsuit because it saw no evidence that AEG was culpable in Michael's tragic passing. Eventually, should the case proceed to trial any decision on AEG's liability will be decided by a jury. | La Herencia ha decidido no sumarse a la demanda porque no vio ninguna evidencia de que AEG fuera culpable de la trágica muerte de Michael. Eventualmente, el caso debe llevarse a juicio y cualquier decisión sobre la responsabilidad de AEG será decidida por un jurado. |
| That said, the Executors are troubled by the unfortunate and distasteful information being brought out in those proceedings which could sully and damage Michael's reputation and our memory of him. | Dicho esto, los ejecutores están preocupados por la información desafortunada y desagradable siendo sacada de esos procedimientos que podría manchar y dañar la reputación de Michael y nuestra memoria de él. |
| Another outrageously false claim is that Michael's burial was delayed by any action of the Estate. | Otra afirmación escandalosamente falsa es que el entierro de Michael fue retrasado por cualquier acción de la Herencia. |
| As for the Will filed in the Probate Court, let's be clear: IT IS LEGALLY VALID, and the court properly appointed John Branca and John McClain as co-Executors. | En cuanto al Testamento presentado en el Tribunal Testamentario, seamos claros: es jurídicamente válido, y el tribunal debidamente nombró a John Branca y John McClain como co-ejecutores. |
| Those who wished to contest Michael's wishes had every opportunity to challenge his Will. | Aquellos que desearan disputar los deseos de Michael tuvieron la oportunidad de impugnar su testamento. |
| It should be noted that the 2002 will is consistent with Michael's wishes as expressed in three prior wills. | Cabe señalar que el Testamento de 2002 es consistente con los deseos de Michael tal como se expresan en tres testamentos anteriores. |
| Sitting in the cheap seats and perpetuating tired cloak and dagger theories as Mr. Sullivan has done is not journalism, it's gossip mongering for profit. | Sentarse en los asientos baratos y perpetuar cansadas capas y teorías punsantes como el Sr. Sullivan ha hecho no es periodismo, son chismes de tráfico de dinero con fines de lucro. |
| Look no further than some of the sources Sullivan relied upon for much of the incorrect information he chose to include in this book. | Sin buscar más que algunas de las fuentes Sullivan basó la mayor parte de la información incorrecta que él optó por incluir en este libro. |
| Our commitment is and always has been to Michael's legacy, his beneficiaries, his fans and to the spirit of an extraordinary artist and humanitarian who continues to touch the world. | Nuestro compromiso es y siempre ha sido el legado de Michael, sus beneficiarios, sus fans y el espíritu de un artista extraordinario y humanitario que continúa tocando el mundo. |
.
,
Fuente/Source
MJOnline
The Official Online Team of the Michael Jackson Estate™
Vía correo electrónico.
.
.
Recopilación de información y traducción al español  realizada por Gisela F., para tributomj.com Se autoriza la reproducción de esta entrada en otros sitios,siempre y cuando se agregue 1) la (s) fuente (s) original (es) de la información 2) El vínculo a esta entrada de este blog. Todas las fuentes.  EXCEPCIONES: No autorizamos que nuestro trabajo (Investigación, recopilación, traducción, etc.) se reproduzca en sitios dedicados a temas de teorías conspirativas y todas sus ramificaciones, o sitios dedicados a "la falsa muerte" DE NINGUNA MANERA AUTORIZAMOS SE NOS INVOLUCRE O RELACIONE CON ESOS SITIOS ENGAÑOSOS (Def.).
.
URL corta de esta entrada
.
.