Acordada: Demanda sobre seguro de Michael Jackson == Lawsuit settled over Michael Jackson insurance
The case over $17.5 million insurance policy for Michael Jackson's "This Is It" shows settled this morning: http://t.co/YVhvwthT0y

— Anthony McCartney (@mccartneyAP) enero 15, 2014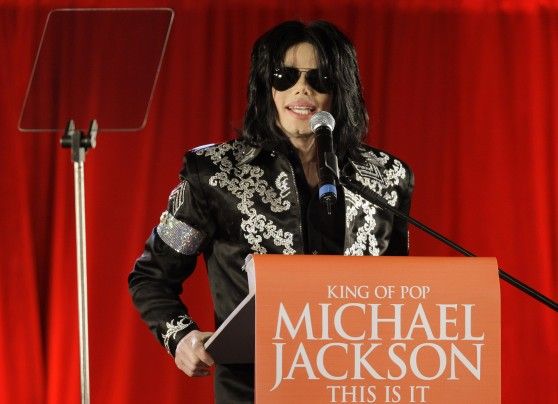 Lawsuit settled over Michael Jackson insurance
By Associated Press, Updated: Wednesday, January 15, 5:08 PM
LOS ANGELES — A lawsuit over the payout of a $17.5 million policy related to Michael Jackson's planned comeback concerts has been settled, attorneys told a judge on Wednesday.
Lawyers for Certain Underwriters at Lloyd's of London and for Jackson's estate announced the settlement before a hearing that would have altered what evidence could be presented at trial.
Lawyers for the insurer and the estate did not know how the judge was planning to rule before announcing they had resolved the case.
Lloyd's sued Jackson's estate in 2011 seeking to nullify a non-appearance and concert cancellation policy that it issued roughly two months before Jackson's death in June 2009.
The insurer contended that an examination of Jackson that was required for the policy was not completed and the promoter of the "This Is It" shows did not disclose everything it knew about the singer's health when it took out the policy.
Howard Weitzman, an attorney for Jackson's estate, and Paul K. Shrieffer, who represented Lloyd's, said both sides were pleased the case was resolved. Weitzman said.terms were confidential.
The case, if it had gone to trial, would have put the focus once again on Jackson's health in the weeks and months before he died. A trial had been scheduled for Feb. 24.
The insurer initially sued Jackson's concert promoter, AEG Live LLC, but the company was later dismissed from the legal action.
Also on Wednesday, an appellate court unanimously upheld the involuntary manslaughter conviction of Conrad Murray, who gave Jackson a lethal dose of the anesthetic propofol.
In another case, a judge on Monday refused to order a retrial in a lawsuit filed by Jackson's mother against AEG Live that contended it negligently hired the doctor convicted of killing her son.
The settlement of Jackson's estate also is pending, with claims by the singer's former manager yet to be decided.
Anthony McCartney can be reached at http://twitter.com/mccartneyAP
Acordada: Demanda sobre seguro de Michael Jackson
Por Associated Press , actualizado : miércoles , 15 de enero 5:08 PM
LOS ANGELES  Una demanda por el pago de una póliza de 17'500,000 de dólares relacionada con los conciertos planeados del regreso de Michael Jackson se acordó fuera de la corte, dijeron abogados al juez este miércoles.
Los abogados de la compañía de seguros Lloyd's of London y el Patrimonio de Jackson anunciaron el acuerdo antes de una audiencia que habría alterado qué evidencia debería presentarse en un próximo juicio.
Los abogados de la aseguradora y el patrimonio de Jackson no sabían qué decisión iba a tomar el juez antes de anunciarle que resolvieron el caso.
Lloyd's demandó al Patrimonio de Jackson en 2011 buscando anular una póliza de no aparición y cancelación de conciertos que emitió unos dos meses antes de la muerte de Jackson, en junio de 2009.
La aseguradora sostuvo que una examinación a Jackson que era requerida para la póliza no se completó y que la promotora de su serie de conciertos "This Is It" no reveló todo lo que sabía sobre la salud del cantante cuando tomó la póliza.
Howard Weitzman, un abogado del patrimonio de Jackson, y Paul K. Shrieffer, quien representó a Lloyd's, dijeron que ambas partes estaban complacidas con su resolución. "Los términos del acuerdo son confidenciales", dijo Weitzman.
De haber ido a juicio, el caso habría puesto el foco nuevamente en la salud de Jackson las semanas previas a su muerte. El inicio del juicio estaba agendado para el 24 de febrero.
Inicialmente, la aseguradora demandó a la promotora de conciertos AEG Live LLC, pero la compañía fue luego descartada.
También el miércoles, una corte de apelaciones unánimemente mantuvo la convicción de Conrad Murray quien le dio a Jackson la dosis letal del anestésico propofol.
En otro caso, un juez el lunes rechazó ordenar un nuevo juicio para la demanda presentada por la madre de Jackson en contra de AEG Live que contendía que AEG contraró negligentemente al doctor condenado por matar a su hijo.
Además de este acuerdo, del Patrimonio de Jackson también tiene caso pendientes como el del ex manager de Jackson, que aún debe ser decidido.
Anthony McCartney puede ser seguido en http://twitter.com/mccartneyAP
.
Fuente/Source:
.
.
Recopilación de información y traducción al español  realizada por Gisela F., para tributomj.com Se autoriza la reproducción de esta entrada en otros sitios,siempre y cuando se agregue 1) la (s) fuente (s) original (es) de la información 2) El vínculo a esta entrada de este blog. Todas las fuentes.  EXCEPCIONES: No autorizamos que nuestro trabajo (Investigación, recopilación, traducción, etc.) se reproduzca en sitios dedicados a temas de teorías conspirativas y todas sus ramificaciones, o sitios dedicados a "la falsa muerte" DE NINGUNA MANERA AUTORIZAMOS SE NOS INVOLUCRE O RELACIONE CON ESOS SITIOS ENGAÑOSOS (Def.).
.
URL corta de esta entrada
.
.