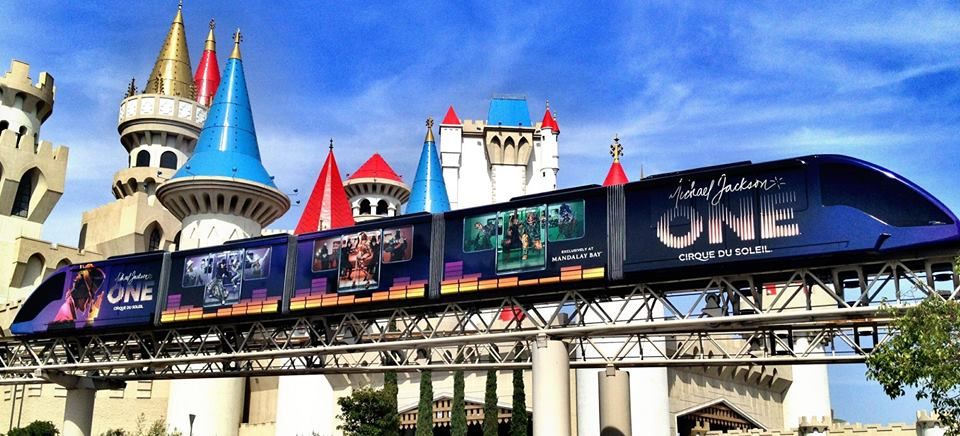 .
MENSAJE DEL ESTATE DE MICHAEL JACKSON
.
| | |
| --- | --- |
| ONE on Michael's Birthday | ONE en el cumpleaños de Michael |
| Hello! | ¡Hola! |
| By now, we hope that you've noticed that Cirque du Soleil has announced that tickets are available for Michael Jackson ONE on August 29, Michael's birthday. | Por ahora, esperamos que te hayas dado cuenta de que el Cirque du Soleil ha anunciado que están disponibles las entradas para el Michael Jackson ONE el 29 de agosto (2013), el cumpleaños de Michael. |
| ONE is normally dark on Thursdays, but to honor and celebrate Michael, there will be 2 performances for Michael's birthday (7 pm and 9:30 pm). | ONE está normalmente cerrado los jueves, pero para honrar y celebrar a Michael, habrá 2 actuaciones para el cumpleaños de Michael (19:00 y 21:30). |
| For all available details on the special day at Mandalay Bay in Las Vegas, check out the Facebook Event: http://on.fb.me/15JFPrh and don't forget to RSVP! | Para obtener todos los detalles disponibles sobre este día tan especial en el Mandalay Bay en Las Vegas, echa un vistazo al evento de Facebook:  http://on.fb.me/15JFPrh y ¡No te olvides de reservar tu lugar! |
.
Fuente/Source
MJOnline
The Official Online Team of The Michael Jackson Estate™
Vía correo electrónico.
.
.
***************************************
.
Michael Jackson ONE by Cirque du Soleil | Official Preview of the show
–
.
.
–
*******************************
–
TRADUCCIÓN DEL CONTENIDO DEL EVENTO EN FACEBOOK:
.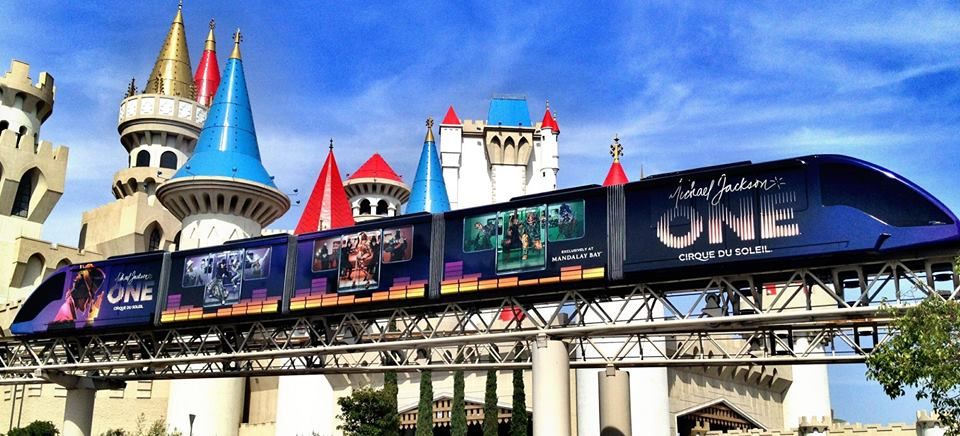 .
| | |
| --- | --- |
| MICHAEL JACKSON ONE CELEBRATES THE KING OF POP'S BIRTHDAY | MICHAEL JACKSON ONE CELEBRA EL ANIVERSARIO DEL NATALICIO DEL REY DEL POP |
| Público De Michael Jackson | Público • De Michael Jackson |
| jueves, 29 de agosto de 2013 | jueves, 29 de agosto de 2013 |
| Obtener entradas(oss.ticketmaster.com) | Obtener entradas(oss.ticketmaster.com) |
| Michael's birthday falls on a Thursday this year and Thursdays is normally on a "dark day" (no performances) but the Estate of Michael Jackson and Cirque du Soleil want Michael's fans to come and celebrate this special day in Las Vegas so special performances of Michael Jackson ONE have been added on Thursday, August 29, 2013. Book now and get access to special room rates at Mandalay Bay Resort and Casino in Las Vegas! To commemorate the special day: | El aniversario del natalicio de Michael cae un jueves de este año y los jueves suelen ser en un "día negro" (no hay actuaciones), pero los Herederos de Michael Jackson y el Cirque du Soleil quieren que los fans de Michael vengan y celebren este día tan especial en Las Vegas por lo que una actuación especial de Michael Jackson ONE ha sido agregada el jueves 29 de agosto de 2013. ¡Reserva ahora y obtén acceso a tarifas especiales en el Mandalay Bay Resort y Casino en Las Vegas! Para conmemorar este día especial: |
| · There will be special Birthday Cupcakes at the Michael Jackson ONE Theatre Lobby for all guests in attendance for the August 29th performances | • Habrá pastelillos especiales de cumpleaños en el Lobby del Teatro del Michael Jackson ONE  para todos los invitados que asistían a la actuación del 29 de agosto (De 2013) |
| · There will be a special Michael Jackson ONE Commemorative Ticket for these shows that guests will be able to keep as a souvenir | • Habrá un boleto especial conmemorativo del Michael Jackson ONE para estos espectáculos que los asistentes podrán guardar como recuerdo |
| · A Birthday Gift Bag will be available upon hotel check-in at Mandalay Bay when guests checks in under offer code P3MJFPK | • Una bolsa de regalo de cumpleaños estará disponible al registrarse en el hotel en el Mandalay Bay cuando los huéspedes se registren con el código de oferta P3MJFPK |
| · More surprises for events at Mandalay Bay during the day to celebrate Michael will be announced soon. | • Más sorpresas y eventos en el Mandalay Bay durante el día para celebrar a Michael se darán a conocer pronto. |
| Ticketing Link: | Vínculo para Entradas |
| https://oss.ticketmaster.com | |
| Hotel Booking Link: | Vínculo para Reservaciones |
| reservations.mgmmirage.com | |
.
Fuente y más información en la página del Evento en Facebook:
https://www.facebook.com/events/627774083908425/
.
.
*************************************
–
DOS CRÍTICAS DE LA PRENSA DEL ESPECTÁCULO
.
Recuerden que para ver "el texto escondido" deben dar clic en el símbolo "Más" y para esconderlo dar clic en el símbolo "Menos".
.
.
''Michael Jackson One' Cirque show has a heart http://t.co/wSLwGnFCQk

— Joe Vogel (@JoeVogel1) July 25, 2013
.
.
[spoiler title="El espectáculo del Cirque Michael Jackson One tiene corazón == Michael Jackson One Cirque show has a heart"]
.
| | |
| --- | --- |
| "Michael Jackson One' Cirque show has a heart | El espectáculo del Cirque 'Michael Jackson One" tiene corazón |
| The group's latest creation proves to be an extravaganza of emotion and beauty. | La última creación del grupo muestra ser un gran espectáculo de emoción y belleza. |
| By Chris Jones | Por Chris Jones |
| July 23, 2013, 8:25 p.m. | 23 de julio 2013, 20:25 |
| LAS VEGAS — Mandalay Bay Resort and Casino's fake beach and wave pool were the site of the June 30 opening-night party for "Michael Jackson One," the latest Cirque du Soleil creation, designed as an evocation of the music and spirit of the late King of Pop. Cirque is famous for its extravagant parties, which typically go on for hours. But on this occasion, news filtered in that there had been a serious accident just up the Strip at the MGM Grand, at "Ka," one of Cirque's most massive and artful creations. | LAS VEGAS –La playa falsa y piscina de olas del  Mandalay Bay Resort fue la sede de la fiesta de apertura la noche del 30 de junio para el "Michael Jackson ONE", la última creación del Cirque du Soleil, diseñado como una evocación de la música y el espíritu del difunto Rey del Pop. El Cirque es famoso por sus fiestas extravagantes, que normalmente se prolongan durante horas. Pero en esta ocasión, las noticias filtraron que se había producido un grave accidente justo al final de la avenida principal en el MGM Grand, en el "Ka", una de las creaciones más masivas y artísticas del Cirque. |
| Although most of the Mandalay Bay celebrators did not know it, an accident in one of the show's thrilling battle scenes had led to the death of a performer, Sarah Guyard-Guillot, a 31-year-old mother of two. | Aunque la mayoría de los celebrantes Mandalay Bay no lo sabían, un accidente en una de las escenas de batallas emocionantes de la serie había dado lugar a la muerte de una ejecutantee, Sarah Guyard-Guillot, de 31 años de edad, madre de dos. |
| No one had ever died while performing a Cirque show. The word here is that the Cirque leadership and staffers, who remain close-knit, were devastated by the death of Guyard-Guillot. The accident led to the temporary suspension of "Ka." Performances resumed only last week. | Nunca nadie había muerto nadie mientras actuaba en un espectáculo del Cirque. La palabra aquí es que los líderes y empleados del Cirque, siguen siendo muy unidos, estaban devastados por la muerte de Guyard-Guillot. El accidente provocó la suspensión temporal del "Ka". Las actuaciones reanudaron la semana pasada. |
| That might explain why "Michael Jackson One" opened here with attention very much focused elsewhere, and that's a shame, because it is a strikingly beautiful and emotional show. Indeed, "One," created by Jamie King, who once danced alongside Jackson on his Dangerous world tour in 1992-93, is the first Cirque show in a long while to feel as if it has a heart. That crucial collective drive of vulnerability, wonder and striving for rebirth informed all the great early Cirque shows, especially those created by its early auteur, Franco Dragone. The return of an emotional personal vision is long overdue. | Eso podría explicar por qué "Michael Jackson One" fue inaugurada con una atención muy centrada en otro lugar, y eso es una lástima, porque es un espectáculo de extraordinaria belleza y emocional. En efecto, "ONE", creado por Jamie King, quien una vez bailó junto a Jackson en su gira mundial Dangerous en 1992-93, es el primer espectáculo de circo en mucho tiempo que se siente como si tuviera un corazón. Ese impulso colectivo fundamental de la vulnerabilidad, la maravilla y la lucha por el renacimiento informó a todos los grandes espectáculos previos del Cirque, especialmente los creados por su autor Franco Dragone. El regreso de una visión personal emocional es esperado desde hace mucho tiempo. |
| "One" began in a way last August with the demise of "Viva Elvis," a Cirque show reflecting its newfound interest in working with the estates of iconic celebrities. Not only was "Elvis" bland and unimaginative, but audiences at the high-end Aria Hotel and Casino responded with a yawn. | "ONE" comenzó de alguna una manera en agosto pasado con la desaparición de "Viva Elvis", un espectáculo del Cirque que refleja su nuevo interés en trabajar con los herederos de celebridades icónicas. No sólo era "Elvis" soso y falto de imaginación, pero el público en el Aria Hotel and Casino respondió con un bostezo. |
| Enter "Michael Jackson One," not to be confused with "Michael Jackson the Immortal World Tour," a separate Cirque show also based on the life and works of Jackson that has been playing arenas around the world. Although a hit at the box office, "Immortal" is a massive, cool-to-the-touch hagiography that captures Jackson's thirst for the kinetic and the spectacular but seems to crush his gentle spirit and confusing legacy with video, volume, freneticism and fireworks. | Hago notar que "Michael Jackson One", no debe confundirse con el "Michael Jackson, The IMMORTAL  World Tour", un espectáculo del Cirque separado que también se basa en la vida y obra de Jackson, que se ha estado presentando en arenas alrededor del mundo. A pesar del ser un éxito de taquilla, "IMMORTAL" es un masiva, agradable al gusto hagiografía que captura la sed de Jackson por la cinética y lo espectacular pero parece aplastar su espíritu afable y confunde el legado con el vídeo, volumen, frenesí y fuegos artificiales. |
| King's far superior and infinitely more personal piece at Mandalay Bay is a whole different beast. | La piesa superior de King y muy superior e infinitamente más personal en el Mandalay Bay es una bestia completamente diferente. |
| Indeed, it contains a beast at its center: a roving man-and-machine with arms made up of cameras, headlines, flashbulbs and probing tentacles. When you add the projected tabloid images on the walls of the theater that greet the audience as it enters, you grasp that the show has an antagonist not unlike the one that pursued Jackson himself. By contrast, the representations of Jackson are fleeting, flickering and fragile. | De hecho, contiene una bestia en su centro: un hombre y una la máquina itinerante con los brazos formados por cámaras, titulares, flashes y tentáculos sondeantes. Al agregar las imágenes sensacionalistas proyectadas sobre las paredes del teatro que saludan a la audiencia a medida que entra, tú comprendes que el espectáculo tiene un antagonista no muy diferente al que siguió al propio Jackson. Por el contrario, las representaciones de Jackson son fugaces, parpadeantes y frágiles. |
| The notion of Jackson rendered in twinkling lights and inhabiting the Milky Way will sound cloying to the controversial late star's detractors, but then such people are not the target audience. And to King's credit, he doesn't deify so much as evoke with arresting fullness that familiar Jacksonian worldview — that instantly recognizable, inherently unworkable blend of softness, horror, urbanity and escape. The Jackson of "One" captures that wildly singular fusion of childhood innocence and pulp stardom. | La noción de Jackson dictada en luces parpadeantes y habitando en la Vía Láctea sonará empalagoso a los detractores de la controvertida estrella fallecida, pero estas personas no son el público objetivo. Y al crédito de King, él no deificar cuando mucho evoca con poca plenitud esa familiar visión jacksoniana del mundo – esa inmediatamente reconocible mezcla, intrínsecamente irrealizable de suavidad, horror, urbanidad y escape. El Michael Jackson "ONE" captura esa salvaje singular fusión de la inocencia de la infancia y pulpa del estrellato |
| It is a show that makes you miss the man and his art. In its best moments, it makes you wonder what aspects of him ever really touched the Earth. | Es un espectáculo que te hace extrañar al hombre y su arte. En sus mejores momentos, hace que te preguntes qué aspectos de él realmente nunca realmente tocaron la tierra. |
| "One" is a remarkable sonic experience. There are 5,800 speakers installed in the theater, including at least three in every seat, creating an experience that certainly can't be re-created in arenas. The mixes of the Jackson hits are based on original recordings, but they have been infused by music director Kevin Antunes with theatricality. There are unexpected pauses, mash-ups, stutters, reaches. | "One" es una notable experiencia sonora. Hay 5.800 altavoces instalados en el teatro, incluyendo al menos tres en cada asiento, creando una experiencia que sin duda no puede ser re-creado en arenas. La mezcla de los éxitos de Jackson se basa en grabaciones originales, pero han sido infundidas por el director musical Kevin Antunes con teatralidad. Hay pausas inesperadas, mezclas, tartamudeos, alcances. |
| The take on "Bad," performed against a backdrop of a graffiti-clad moving subway car with original Jackson video playing off to the side, is especially resonant in that it contextualizes Jackson's music against a stark, brutal picture of the big U.S. cities of the 1980s, before mayors started cleaning them up and the yuppies moved back. It's an arresting little meditation on what the weird man was up against back then with all his talk of reconciliation and wonder. | La versión de "Bad", realizado en un contexto de un graffiti de vagón de metro en movimiento revestido con el vídeo Jackson original proyectado a un lado, es especialmente resonante en el que se contextualiza la música de Jackson en contra de un panorama sombrío, brutal de las grandes ciudades de los Estados Unidos la década de 1980, antes de alcaldes empezaba a limpiar para arriba y los yuppies regresaron. Es un poco de meditación sobre en lo que el hombre raro se enfrentaba en ese entonces con toda su charla de la reconciliación y maravilla. |
| King uses a frame: a quartet of initially cynical youthful explorers in street clothes slowly being immersed and empowered by Jackson's world. It's not a wildly original device but it is executed very well by King and it allows for an eye-popping final moment when 50 or so dancers we've watched do "Bad," "Thriller" and "Beat It" disappear en masse into the floor, even as their guiding Jackson spirit heads for the rafters. | King utiliza un marco: un cuarteto de inicialmente cínicos exploradores juveniles con ropa de calle que poco a poco se sumerge y admite por el mundo de Jackson. No es un dispositivo tremendamente original, pero se ejecuta muy bien por King y esto permite un momento final llamativo cuando 50 o más bailarines que hemos visto hacer "Bad", "Thriller" y "Beat It" desaparecen en masa dentro del suelo, mientras que el guía espíritu de Jackson se dirige a las vigas. |
| Mostly by not fearing ambiguity, King pulls off what surely read in description as hokey devices. | Sobre todo por no temer la ambigüedad, King quita lo que seguramente leyó en la descripción como dispositivos de hokey. |
| There's one such moment, which will be what most people carry home from their costly 90 minutes, when Jackson (who is never impersonated in the show directly) appears in hologram-like form, dancing alongside the company, only to transform into his younger self from Gary, Ind., then to disappear without warning into a puff of digitized smoke, leaving the other dancers sad and confused. | Hay uno de esos momentos, que será lo que la mayoría de la gente lleva a casa de sus costosos 90 minutos, cuando Jackson (que nunca se suplanta en el espectáculo directamente) Aparece como holograma forma similar, bailando al lado de la compañía, sólo para transformarse a su yo más joven de Gary, Indiana, y luego desaparece sin previo aviso en una nube de humo digitalizada, dejando a los otros bailarines tristes y confundidos. |
| It's an eye-popping trick, worth the price of admission. Aside from wondering how they did that with such realism, you get an existential shiver or two. It's certainly a moment that plays with an icon's immortality, which is what a lot of Jackson fans want, but it's just removed enough that it does not so much feel as if Jackson has been reborn as he has taken the form of ghostly dancing, not so different from the visions that ennobled and terrified Scrooge. People's mouths fall open. | Es un truco alucinante, vale la pena el precio de admisión. Aparte de preguntarse cómo lo hicieron con tal realismo, usted obtiene un escalofrío existencial o dos. Es sin duda un momento que juega con la inmortalidad de un icono, que es lo que muchos de los fans de Jackson quieren, pero es sólo removido lo suficiente que ni por mucho se siente como si Jackson ha renacido, como si él ha tomado la forma de la danza fantasmal, no tan diferente de las visiones que ennoblecieron y aterrorizaron a Scrooge. La boca de la gente se queda abierta. |
| The sensation is, as anything sensational about Jackson always should be, complex. And complexity coupled with heart is the only way to bring a grieving Cirque back. | La sensación es, como cualquier cosa sensacional sobre Jackson debería ser siempre, compleja. Y la complejidad junto con el corazón es la única manera de traer de vuelta a un doliente Cirque |
.
Fuente/Source
.
[/spoiler]
.
.
[spoiler title="La manera en que Michael Jackson hizo sentir == The way Michael Jackson made us feel"]
.
| | |
| --- | --- |
| The way Michael Jackson made us feel | La manera en que Michael Jackson hizo sentir |
| June 28, 2013 7:43 pm | 28 de junio 2013 19:43 |
| By Peter Aspden | Por Peter Aspden |
| Four years after Michael Jackson's death, Cirque du Soleil is celebrating his showmanship with an ambitious new tribute | Cuatro años después de la muerte de Michael Jackson, el Cirque du Soleil está celebrando su talento para el espectáculo, con un nuevo y ambicioso homenaje |
| How will the future judge the golden era of popular music that began in the middle of the 1950s and dribbled to a close sometime in the late 1980s? Changes in the making and marketing of music, and the way we listen to it, are having momentous effects on the industry. What will be left for posterity? Vinyl, the medium that transmitted most of pop's most glorious moments, is already an ancient artefact, collected by zealots, hipsters and, presumably, the British Museum. Compact discs are already on their way out. The video clip is an outdated promotional tool. How will we remember the stars of pop? Talent shows? Tribute bands? Obscure retro radio channels? | ¿Cómo será el futuro juez de la era dorada de la música popular que se inició a mediados de la década de 1950 y dribló a su fin en algún momento de finales de 1980? Los cambios en la fabricación y la comercialización de la música y la forma en que escuchamos, están teniendo efectos trascendentales en la industria. ¿Qué quedará para la posteridad? El Vinilo, el medio que transmite la mayoría de los momentos más gloriosos del pop, que ya es un antiguo artefacto, recogido por los fanáticos, los inconformistas y, presumiblemente, el Museo Británico. Los discos compactos están ya en su salida. El video clip es una herramienta de promoción anticuada. ¿Cómo vamos a recordar a las estrellas del pop? ¿Programas de Talento? ¿Bandas tributo? ¿Canales de radio retro oscuros? |
| Mozart is still celebrated because his music continues to be played by orchestra members who devote their lives to mastering his compositions. His genius is freeze-packed to last: modern orchestras do not look or sound dramatically different from those of his lifetime. Audiences are respectful of the ritual of attending concerts. They are reverential towards a period of musical innovation that will never go out of fashion; it is a touchstone for our deepest cultural aspirations. | Mozart es todavía celebrado porque su música sigue siendo interpretada por miembros de orquesta que dedican su vida a dominar sus composiciones. Su genio está congelado envasado a lo último: orquestas modernas no se ven o suenan notablemente diferentes de las de la época en la que vivió. Las audiencias son respetuosas con el ritual de asistir a conciertos. Son reverenciales hacia un período de innovación musical que nunca pasa de moda, es una piedra de toque para nuestras aspiraciones culturales más profundas. |
| But pop doesn't have a hope of matching that kind of longevity. It has whored itself to corporate greed, and to the desperate desires of its practitioners to achieve instant fame and wealth. Who, over the age of 11, can actually remember last year's X Factor winner? Perhaps it is only right that an art form that was designed to deliver evanescent pleasure should end like this: a bright comet that is already fast receding. But it is a shame. Pop music did become an art form. And it should be remembered, not least for the sake of its few true stars. | Pero el Pop no tiene una esperanza de coincidir con esa clase de longevidad. Este se ha prostituido a sí mismo por la avaricia corporativa, y los deseos desesperados de sus practicantes a alcanzar la fama y la riqueza instantánea. ¿Quién de la edad de  11 años, puede en realidad recordar al ganador de X Factor del año pasado? Tal vez sea justo que una forma de arte que ha sido diseñada para ofrecer el placer efímero debe terminar así: un cometa brillante que ya está retrocediendo rápidamente. Pero es una lástima. La música pop se convirtió en una forma de arte. Y este debe ser recordado, sobre todo por el bien de sus pocos verdaderos protagonistas. |
| Perhaps there is another way. Tonight sees the premiere, in Las Vegas, of a new Cirque du Soleil show, the latest of eight theatrical productions by the company that has embedded itself in the Nevadan city. Michael Jackson One is a tribute to the singer who died four summers ago, remembered in too many quarters for a ruinous decline rather than the excellence that marked his very best work. | Tal vez hay otra manera. Esta noche se estrena, en Las Vegas, un nuevo espectáculo del Cirque du Soleil, la última de las ocho producciones teatrales por parte de la empresa que se ha incrustado en la ciudad de Nevada. Michael Jackson One es un homenaje al cantante que murió hace cuatro veranos, recordado en muchos cuartos por una caída desastrosa en lugar de la excelencia que marcó su mejor trabajo. |
| The show seeks to redress that imbalance. Like Spike Lee's recent documentary on the making of the Bad album, it refuses to dwell on the dark side of Michael Jackson. This is not a biography, skewed or otherwise. This is a celebration. And it is breathtakingly effective. | El espectáculo trata de corregir ese desequilibrio. Como el reciente documental de Spike Lee sobre la realización del álbum Bad, este se niega a vivir en el lado oscuro de Michael Jackson. Esto no es una biografía, sesgada o de otra manera. Esta es una celebración. Y es increíblemente eficaz. |
| Cirque du Soleil's uneasy fusion of circus skills and artistic ambition leaves many people cold, notwithstanding the company's worldwide popularity. At best, it provides fresh impetus for a form of entertainment that seemed moribund a couple of decades ago. At worst, the attempted symbiosis of freakishly talented performers and psychobabble global village idealism is pretentious. | La fusión incómoda del Cirque du Soleil de las habilidades circenses y ambiciones artísticas deja a muchas personas en frío, a pesar de la popularidad mundial de la compañía. A lo sumo, proporciona un nuevo impulso a una forma de entretenimiento que parecía moribundo un par de décadas atrás. En el peor de los casos, el intento de simbiosis de artistas con talento y monstruosos psico-parloteos (psico-habladurías) de idealismo de la aldea global es pretencioso. |
| The first signs that there was a more fruitful way ahead for the troupe was with its Vegas production of The Beatles Love , a show which unexpectedly gained the approval and active co-operation of the surviving members of the group. Their instincts were solid: the musical, which has been running for eight years at the Mirage hotel, is a clever and well-conceived homage to some of the greatest pop songs ever written. | Los primeros signos de que había una manera más fructífera por delante de la tropa estaba con su producción de las Vegas de The Beatles Love, un espectáculo que ganó inesperadamente la aprobación y la cooperación activa de los miembros sobrevivientes del grupo. Sus instintos eran sólidos: el musical, que ha estado funcionando durante ocho años en el hotel Mirage, es un homenaje inteligente y bien concebido de algunas de las mejores canciones pop jamás escritas. |
| Like Love, One is designed to stay in one place, requiring the theatre at the Mandalay Bay resort to be adapted around the show, rather than the other way around. | Como Love, ONE está diseñado para permanecer en un solo lugar, lo que requiriendo que el teatro en el complejo del Mandalay Bay se adaptase en todo al espectáculo, en lugar de al revés. |
| Technologically, it has raised the bar to a new level. Each of the theatre's 1,800 seats has three speakers. The stage has 66 winches with speeds of up to 12 feet per second. There are 587 lighting fixtures, and 295 custom LED fixtures built into the set pieces. The mise-en-scène is staggering in scale: 26 projectors, 11 TV monitors, a 40-ft wide LED wall made up of eight separate columns. | Tecnológicamente, se ha elevado el listón a un nuevo nivel. Cada uno de los 1.800 asientos del teatro tiene tres altavoces. El escenario tiene 66 tornos con velocidades de hasta 12 metros por segundo. Hay 587 luminarias y 295 accesorios LED personalizados integrados en las piezas del set. La puesta en escena es impresionante en escala: 26 proyectores, 11 monitores de televisión, una gran pared LED de 40 metros formada por ocho columnas separadas. |
| It could so easily have been a mess. Where there is this kind of towering aspiration, hubris perpetually lurks backstage. But One, which I saw in a preview earlier this month, is a triumph. In remaining faithful to Jackson's love of showmanship and fantasy, and remaining undistracted by the shambles that his public persona turned into, the show is respectful to his art, the only thing that ever really mattered. | Podría fácilmente haber sido un desastre. Cuando existe este tipo de aspiración imponente, la arrogancia se perpetua al acecho detrás del escenario. Pero ONE, del que he visto  una muestra preliminar a principios de este mes, es un triunfo. Fiel al amor de Jackson a lo espectacularidad y la fantasía y que permanece sin distracciones por la carnicería que su personaje público se convirtió, el espectáculo es respetuoso con su arte, la única cosa que siempre realmente importaba. |
| One grips by the throat from its very first song, "Beat It". A plot, of sorts, is expounded: a group of four young people attempt to break into a show and get sucked into a fantastical "vortex" peopled by fabulously costumed characters: paparazzi in Darth Vader-esque outfits, with electronic ticker tape running across their chests, confronted by a white-suited dance corps which does battle with them. Huge screens surrounding the stage show original footage of Jackson in action, while acrobats swing from the back of the hall on to the stage. | Uno agarra por el cuello desde su primera canción, "Beat It". Un argumento de clases es expuesta: un grupo de cuatro jóvenes intentan entrar en un espectáculo y dejarse atrapar en un "vórtice" fantástico poblado por personajes fabulosamente disfrazados: paparazzi en trajes al estilo Darth Vader, con una cinta electrónica que atraviesa sus pechos, confrontados por un cuerpo de baile vestido de blanco, que lucha con ellos. Enormes pantallas que rodean el escenario muestran imágenes originales de Jackson en acción, mientras que acróbatas oscilan desde el fondo de la sala en el escenario. |
| The choreography, supervised by Jamie King, who is known for his work with Madonna and Rihanna and who danced with Jackson on the Dangerous world tour (1992-93), is both faithful to Jackson's innovations and playfully improvises on them. There is no strict imitation here, but plenty of homage. The direction is supercharged and lightning-fast. After five minutes of the show, you decide you have to see it again, if only to discover what you missed first time around. You simply cannot keep up. | La coreografía, dirigida por Jamie King, quien es conocido por su trabajo con Madonna y Rihanna y que bailó con Jackson en la gira mundial Dangerous (1992-1993), es a la vez fiel a las innovaciones de Jackson y juguetonamente improvisa sobre ellas. No hay imitación estricta aquí, sino lleno de homenaje. La dirección es súper cargada y a la velocidad de la luz. Después de cinco minutos del espectáculo, usted decide lo que tiene que ver de nuevo, aunque sólo sea para descubrir lo que se perdió la primera vez. Usted simplemente no puede mantener el ritmo. |
| Each minute is filled with little coups de théâtre. A pair of boots appears in mid-air, and they start to moonwalk on their own; in "Smooth Criminal", the dance corps replicates the famous forward "lean" from the song's original video; a television screen in the sky features the young Jackson singing "I'll Be There", an affecting moment amid the mayhem. | Cada minuto se llena de pequeños momentos  de Teatro. Un par de botas aparecen en el aire, y empiezan a hacer el moonwalk por su cuenta, en "Smooth Criminal", el cuerpo de baile replica la famosa inclinación del vídeo original de la canción, una pantalla de televisión en el cielo ofrece a los jóvenes Jackson cantando "I'll Be There", un momento que afecta en medio del caos. |
| After its breathless opening, the part of the show that some will find irksome: "They Don't Care About Us" and "Earth Song" are not among Jackson's finest moments, and they feel overwrought and heavy-handed here. Only at this point does moralism threaten to derail the show. Sidi Larbi Cherkaoui, the Belgian-Moroccan choreographer whose contemporary dance pieces have a worldwide following, also worked on One. "Cirque du Soleil have had some incredible successes, but they wanted some new blood from outside," he told me over coffee in Sadler's Wells in London earlier this week. "They were not always so philosophical in their approach. They said we want the good guys here and the bad guys there, and I was saying, you know, the bad guys are not always bad." | Después de su apertura sin aliento, la parte del espectáculo que algunos encontrarán molesto: "They Don't Care About Us" and "Earth Song" no se encuentran entre los mejores momentos de Jackson, y se sienten sobreexcitada y de mano dura aquí. Sólo en este punto el moralismo amenaza con descarrilar el espectáculo. Sidi Larbi Cherkaoui, el coreógrafo belga-marroquí cuyas piezas de danza contemporánea tienen muchos seguidores en todo el mundo, también trabajó en ONE. "Cirque du Soleil ha tenido algunos éxitos increíbles, pero querían sangre nueva desde fuera", me dijo con un café en Sadler's Wells en Londres a principios de esta semana. "No siempre fueron tan filosóficos en su enfoque. Dijeron que queremos que los buenos chicos aquí y los chicos malos ahí, y yo decía, ya sabes, los chicos malos no siempre son malos". |
| But it is a rare clumsy moment. The pace picks up again. For a Cirque show, the acrobatics are restrained, reluctant to intrude too much on the party. Jackson's moves are not circus acts: the company's performers have had to change their style from rubbery to raunchy. It works to telling effect on "Dirty Diana" and "The Way You Make Me Feel". | Pero este es un momento torpe raro. El ritmo se acelera de nuevo. Para un espectáculo de circo, las acrobacias son comedidas, reacias a inmiscuirse demasiado en la fiesta. Los Movimientos de Jackson no son actos de circo: los artistas de la compañía han tenido que cambiar su estilo elástico a lo lascivo. Esto funciona para darle el efecto a "Dirty Diana" y "The Way You Make Me Feel". |
| For "Billie Jean", we see a substantial part of the original video on the back-projected screens. "Michael created classic images that are embedded in our hearts and heads," said Welby Altidor, the show's director of creation, on the phone from Montreal. "And you can never be better than those classic images. We wanted to acknowledge the memories that are out there. It was a balancing act." | Para "Billie Jean", vemos una parte sustancial del vídeo original en las pantallas de atrás proyectadas. "Michael creó imágenes clásicas que se incrustan en nuestros corazones y nuestras cabezas", dijo Welby Altidor, director de creación, en el teléfono desde Montreal. "Y nunca se puede ser mejor que las imágenes clásicas. Queríamos reconocer los recuerdos que están ahí fuera. Fue un acto de equilibrio". |
| "Thriller" is stupendous, featuring the show's greatest "circus" moment as a dancer springs between two trampolines, and "Man in the Mirror" trumps the evening's entertainment with a personal appearance, thanks to another astounding technological sleight of hand, of Jackson himself. It is at the same time ghostly, moving, funny and a little bit weird. | "Thriller" es estupendo, con el mayor momento de "circo" del espectáculo conforme los bailarines resortean entre dos trampolines, y "Man in the Mirror" triunfa sobre el entretenimiento de la noche con una presentación personal, gracias a otra estratagema tecnológica asombrosa de la mano, del propio Jackson. Es al mismo tiempo, fantasmal, conmovedora, divertida y un poco raro. |
| Altidor said he wanted the audience to feel "enveloped" by the show. The "immersion" factor has become a cliché of contemporary entertainment, but One marks out fresh ground. It shows us, perhaps for the first time, how the legacy of great pop music will establish itself: not through vapid imitations on primetime TV shows, or muckraking biographies, or late-night vinyl junkie sessions in dank basements. | Altidor dijo que quería que el público se sientiera "envuelto" por el espectáculo. El factor de "inmersión" se ha convertido en un cliché del entretenimiento contemporáneo, pero ONE lo marca a tierra fresca. Nos muestra, tal vez por primera vez, cómo el legado de la gran música pop se establecerá: no a través de imitaciones insulsas en horario estelar de televisión, o biografías sensacionalistas o sesiones nocturnas adictivas de vinilo en sótanos húmedos. |
| To watch One and Love in 20, or 50, or 100 years' time will be the nearest we can get to understanding the greatness of a period that is already receding in our rear-view mirrors. Pop music, the cultural historians of the future will say, really did have that visceral, effervescent appeal. It invented new things, and made you happy to be alive, not unlike Mozart. This is how it should be remembered. Big and bold and blowing your mind. | Para ver ONE y Love en 20 ó 50 ó 100 años de tiempo será lo más cercano que podamos llegar a entender la grandeza de una época que ya está retrocediendo en nuestros espejos retrovisores. La música Pop, los historiadores de la cultura del futuro dirán, realmente tenía ese atractivo visceral, efervescente. Se inventaron cosas nuevas, y te hizo feliz de estar vivo, no muy diferente de Mozart. Así es como se debe recordar. Grande y audaz y nublando tu mente. |
| 'Michael Jackson One', Mandalay Bay Resort, Las Vegas | 'Michael Jackson One', Mandalay Bay Resort, Las Vegas |
.
.
Fuente/source
–
.
–
[/spoiler]
.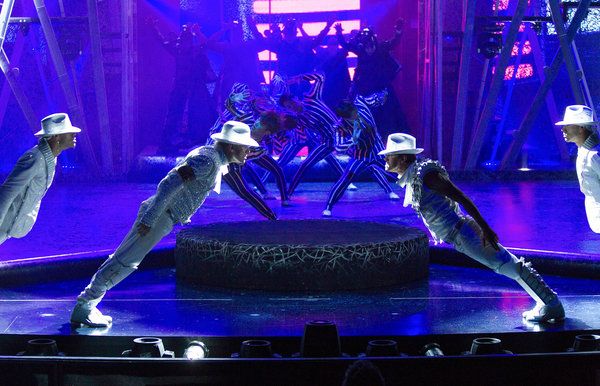 .
.
Recopilación de información y traducción al español  realizada por Gisela F., para tributomj.com Se autoriza la reproducción de esta entrada en otros sitios,siempre y cuando se agregue 1) la (s) fuente (s) original (es) de la información 2) El vínculo a esta entrada de este blog. Todas las fuentes.  EXCEPCIONES: No autorizamos que nuestro trabajo (Investigación, recopilación, traducción, etc.) se reproduzca en sitios dedicados a temas de teorías conspirativas y todas sus ramificaciones, o sitios dedicados a "la falsa muerte" DE NINGUNA MANERA AUTORIZAMOS SE NOS INVOLUCRE O RELACIONE CON ESOS SITIOS ENGAÑOSOS (Def.).
.
URL corta de esta entrada
.