.
.
.
.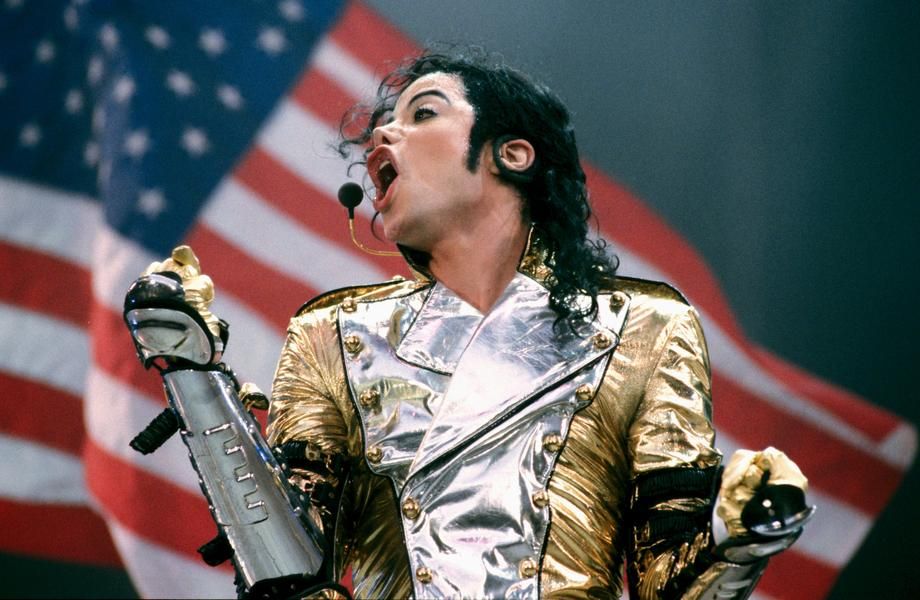 .
Michael Jackson Leads Our List Of The Top-Earning Dead Celebrities
Michael Jackson lidera nuestra lista de las celebridades fallecidas que más dinero ganan
Dorothy Pomerantz, Forbes Staff
Dorothy Pomerantz , Personal Forbes
I write about Hollywood and run the Celebrity 100 List.
Escribo sobre Hollywood y realizo la Lista 100 de famosos.
10/23/2013 @ 9:56AM
23/10/2013 @ 09:56 AM
Madonna was the top earner on our recent Celebrity 100 list, raking in $125 million between June 2012 and June 2013. Not bad for a living person. Her late buddy Michael Jackson easily topped her though, earning $160 million over the past year by our estimate. It's the third time in the past five years that the top-earning celebrity in the world has come from the graveyard.
Madonna tuvo la fuente de ingresos superior en nuestra reciente lista 100 de los famosos, recaudando USD $ 125 millones entre junio de 2012 y junio de 2013. No está mal para una persona viva. Su difunto amigo Michael Jackson la superó fácilmente a su pesar, ganando USD $160 millones durante el año pasado por nuestra estimación. Es la tercera vez en los últimos cinco años que la celebridad con mayores ingresos en el mundo ha venido del cementerio.
Top-Earning Dead Celebrities 2013
Celebridades fallecidas que más dinero ganan 2013
1 of 26
1 de 26
Michael Jackson$160 million
Singer
Died: June 25, 2009
Age: 50
Cause: Overdose/homicide
Michael Jackson
USD $ 160 millones
cantante
Murió : 25 de junio 2009
Edad: 50
Causa: Sobredosis / Homicidio
Much of Jackson's money comes from two Cirque du Soleil shows. Immortal, a touring show, has grossed over $300 million since opening last year. One, which opened at the Mandalay Bay in May, is routinely sold out. Both shows feature the usual Cirque du Soleil acrobatics but One comes with a bonus: a hologram-like illusion of Jackson performs "Man in the Mirror" at the end of the show. (For more on Jackson's new show read Zack O'Malley Greenburg's story here.)
Gran parte del dinero de Jackson viene de dos espectáculos del Cirque du Soleil. Immortal, un espectáculo itinerante, que ha recaudado más de USD $300 millones desde su apertura el año pasado. ONE, que se inauguró en el Mandalay Bay en mayo, se vende en forma rutinaria. Ambos espectáculos cuentan con las habituales acrobacias del Cirque du Soleil, pero en ONE viene con un bonus : un holograma -como ilusión de Jackson interpretando  " Man in the Mirror" al final del espectáculo. (Para más información sobre el nuevo espectáculo de Jackson lea la historia de Zack O'Malley Greenburg aquí.)
The King of Pop also still earns from his music and his half of the Sony SNE -1.57%/ATV catalog, which includes hits by The Beatles, Lady Gaga and Taylor Swift among others.
El Rey del Pop también sigue ganando de su música y de su mitad del Sony SNE -1.57%/ATV catálogo, que incluye éxitos de The Beatles , Lady Gaga y Taylor Swift , entre otros.
Jackson reclaims the No. 1 spot on our list from his friend Elizabeth Taylor. The movie star, who passed away in 2011, earned an estimated $210 million in the 12 months to October 2012 thanks to a series of lucrative auctions at Christie's of Taylor's art, jewels and clothes. This year her earnings dropped to an estimated $25 million, landing her in fourth place.
Jackson reclama el puesto número 1 en nuestra lista a su amiga Elizabeth Taylor. La estrella de cine, que falleció en 2011, quien obtuvo un estimado de USD $210 millones en los 12 meses hasta octubre de 2012 gracias a una serie de lucrativas subastas en Christie's of Taylor's art,, joyas y ropa de Taylor. Este año sus ganancias cayeron a un estimado de USD $25 millones, el aterrizaje de ella es en el cuarto lugar.
Over the past 12 months, the star's estate earned big bucks from her White Diamonds perfume, which in 2012 brought in $53 million in retail in the U.S. alone, according to Euromonitor International, her rights in old movies and her smart stock and real estate investments. Taylor's estate, now represented by Hollywood talent agency UTA, is at work on several licensing deals. Expect to see Taylor's name on high-end clothing and cosmetics in the near future.
Durante los últimos 12 meses, La Herencia de la estrella se ganó mucho dinero de su perfume White Diamonds, que en 2012 recaudó US $ 53 millones en ventas en los EE.UU. , de acuerdo con Euromonitor International, sus derechos en las películas antiguas y su acciones inteligentes e inversiones inmobiliarias . La Herencia de Taylor, ahora representado por la agencia de talento de Hollywood UTA, está trabajando en varios acuerdos de licencia. Espere ver el nombre de Taylor en la ropa de gama alta y cosméticos en un futuro próximo.
Our list looks at earnings between October 2012 and October 2013. We count money coming into the estate and we don't deduct for how the estate handles it. To come up with our estimates we talk to estate managers, licensors and lawyers involved in the dead celebrity business.
Nuestra lista se ve los ingresos entre octubre de 2012 y octubre de 2013. Contamos dinero que entra a la Herencia y no deducimos cómo la Herencia se encarga de ello. Para llegar a nuestras estimaciones hablamos con administradores de Herencias, licenciantes y abogados involucrados en el negocio de la celebridad muerta.
Ranking second on our list is Elvis Presley with an estimated $55 million in posthumous earnings. The King of Rock n' Roll may have taken a back seat to the King of Pop, but his estate is still earning steadily thanks to his eternally popular image and his famous home, Graceland. That was enough to convince billionaire Leon Black and his firm, Apollo Global Management, to buy CKX, the parent company of American Idol and the estates of both Elvis and Muhammad Ali, for $509 million in 2011.
Ocupando el segundo lugar en nuestra lista está Elvis Presley, con un estimado de USD $ 55 millones en ganancias póstumas. El Rey del Rock n 'Roll pudo haber pasado a segundo plano al Rey del Pop, pero su Herencia sigue ganando constantemente gracias a su eterna imagen popular y su famosa casa, Graceland. Eso fue suficiente para convencer al multimillonario Leon Black y su empresa , Apollo Global Management , para comprar CKX, la compañía matriz de American Idol y las propiedades de ambos Elvis y Muhammad Ali, por USD $ 509 millones en 2011 .
Peanuts creator Charles Schulz ranks third for the second year in a row with $37 million. The Peanuts are still big but Iconix, which now runs the Peanuts license, thinks they could be even bigger. A new movie, starring the whole gang, is in the works at Fox.
El creador de Peanuts Charles Schulz ocupa el tercer lugar por segundo año consecutivo con US $ 37 millones. Los cacahuetes son todavía grandes, pero Iconix, que ahora dirige la licencia de Peanuts, piensa que podría ser aún mayor. Una nueva película, protagonizada por toda la banda, se encuentra en obras en Fox .
Rounding out our top five is Bob Marley with $18 million. The iconic reggae singer might find it strange that his name has become part of a capitalist enterprise. There are Bob Marley speakers and messenger bags as well as a line of Bob Marley drinks that come in "mellow mood" and "one drop" (A.K.A. coffee).
Completando nuestros cinco primeros está Bob Marley con USD $ 18 millones. El cantante icónicO del reggae puede que le resulte extraño que su nombre se ha convertido en parte de una empresa capitalista. Hay altavoces Bob Marley y las bolsas de mensajero, así como una línea de Bob Marley de bebidas que vienen en "Mellow Mood " y " una gota " (alias café).
New to our list this year is Jenni Rivera. The Mexican-American singer perished in a plane crash last December; since then, she has sold over 880,000 records, nearly as many she did in her life. Her postmortem earnings are boosted by the reality show I Love Jenni, which reached an audience of 5.5 million in its third and final season, and her autobiography Unbreakable: My Story, My Way, which has moved over 400,000 copies since its release in July.
Nuevo en nuestra lista de este año está Jenni Rivera. La cantante mexicano -estadounidense que murió en un accidente aéreo en diciembre pasado, y desde entonces, ha vendido más de 880.000 discos, casi la misma cantidad que hizo en su vida. Sus ganancias postmortem se elevan por el Programa de Realidad (Reality show) I Love Jenni , que alcanzó una audiencia de 5,5 millones en su tercera y última temporada , y su autobiografía Unbreakable : My Story, My Way , que ha movido más de 400.000 copias desde su lanzamiento en julio.
Full Coverage: Top-Earning Dead Celebs Of 2013
Cobertura Total: Celebridades Fallecidas con Mayores Ganancias de 2013
Questions about the Dead Celebrities list? Ask us live on Twitter Wednesday, Oct. 23rd at 3 pm. EST #askforbes
¿Preguntas sobre la lista de famosos muertos? Pregunte en vivo en Twitter Miércoles, 23 de octubre a las 3 pm . Etiqueta  #askforbes
Follow me on Twitter at DorothyatForbes
Sígueme en Twitter en DorothyatForbes
.
Fuente/source
.
.
.
| | |
| --- | --- |
| Michael Jackson One: The Latest Piece Of A Postmortem Empire | Michael Jackson One: la última pieza de un imperio Postmortem |
| Zack O'Malley Greenburg, Forbes Staff | Zack O'Malley Greenburg , Personal de Forbes Personal |
| The Beat Report: covering the business of music & entertainment. | The Beat Report: cubriendo el negocio de la música y el entretenimiento. |
| 10/23/2013 @ 9:57AM | 23/10/2013 @ 09:57 AM |
| "It's me. It's Michael." Those words—spoken by the King of Pop's disembodied voice—proclaim the beginning of One, the Las Vegas spectacle that's the latest piece of Michael Jackson's lucrative legacy. | "Soy yo. Es Michael" Esas palabras, pronunciadas por la voz incorpórea del Rey del Pop proclaman el inicio de ONE, el espectáculo en Las Vegas, que es la última pieza del lucrativo legado de Michael Jackson. |
| Indeed, there's plenty of Michael. As One unfurls, the hard-rocking riffs of "Beat It" blare out across the show's permanent home at the 1,804-seat theater at Mandalay Bay as ersatz paparazzi, sporting oversized cameras and red, zip-line overhead en route to the stage (the characters return throughout the show, a reminder of Jackson's under-the-microscope life). | De hecho, hay un montón de Michael. Conforme ONE se despliega , los riffs de hard-rock de "Beat It " suenan a todo volumen en el hogar permanente del espectáculo en el teatro de 1.804 asientos en el Mandalay Bay conforme paparazzis sucedáneos , luciendo cámaras de gran tamaño y gabardinas de color rojo, en tirolesas en el camino a el escenario (los  personajes retornan durante todo el show, un recordatorio de la vida de Jackson bajo el microscopio ) . |
| What follows is a 90-minute extravaganza that pairs some of Jackson's most popular songs with Cirque du Soleil's signature touches—acrobats performing feats in midair that would seem impossible even on the ground while contorting their bodies like human Gumby toys. | Lo que sigue es un espectáculo de 90 minutos que combina algunas de las canciones más populares de Jackson con la firma del Cirque du Soleil toques – acróbatas realizan proezas en el aire que parecen imposibles, incluso en el suelo mientras sus cuerpos se retuercen como juguetes Gumby humanos. |
| Jackson tops FORBES' annual Halloween-spooky list of the top-earning dead celebrities with $160 million, better than any living musician. One is quickly becoming a key part of that financial picture, and not just because of its direct impact on the Jackson estate's bottom line. | Jackson encabeza la espeluznante lista anual de Halloween  de Forbes de las celebridades muertas con mayores ingresos, con USD $160 millones, más que cualquier músico vivo. ONE se está convirtiendo rápidamente en una parte clave de esa situación financiera, y no sólo por su impacto directo en la rentabilidad de la Herencia de Jackson. |
| "The most important thing for the estate of a deceased performer is keeping his or her name or persona in front of the public," says entertainment attorney Donald David, whose résumé includes representing the postmortem interests of late rapper Tupac Shakur. "They are no longer here to give performances or interviews … thus, the secret is to keep the deceased star in the public's mind." | "Lo más importante para La Herencia (Patrimonio, caudal sucesorio) de un artista fallecido es mantener su nombre o persona en frente de la opinión pública", dice el abogado de entretenimiento Donald David, cuyo currículum incluye la representación de los intereses postmortem del rapero Tupac Shakur. "Ellos ya no están aquí para dar presentaciones o entrevistas… por lo tanto, el secreto es mantener a la fallecida estrella en la mente del público" |
| With its posters plastered all over Las Vegas, One seems to be doing exactly that. The show should also play a major role in generating income for the estate in the coming years. How much, exactly, is difficult to pinpoint—data provider Pollstar doesn't track the grosses of Vegas shows. ("Casinos frequently comp significant parts of the house to high-rollers and that distorts sales stats," says Gary Bongiovanni, the outfit's president and editor-in-chief.) | Con sus carteles pegados por toda Las Vegas, ONE parece estar haciendo exactamente eso. El espectáculo también debe desempeñar un papel importante en la generación de ingresos para la Herencia en los próximos años.  Cuánto, exactamente, es difícil establecer claramente el proveedor de datos- Pollstar no hace un seguimiento de los ingresos brutos de espectáculos de Las Vegas. ("Los Casinos frecuentemente  borran partes significativas de la casa a grandes apostadores y distorsionan las estadísticas de ventas" dice Gary Bongiovanni, presidente del equipo y editor en jefe) |
| Even so, FORBES estimates that One is capable of grossing between $150,000 and $250,000 for a sold-out show; that figure doubles on nights with two performances. And when the show made its official Vegas debut this summer, it gave Jackson the remarkable ability to tour in two places at the same time. | A pesar de ello, Forbes calcula que ONE es capaz de recaudar entre USD $ 150.000 y USD $ 250.000 para un espectáculo lleno total, cifra que se duplica en las noches con dos actuaciones. Y cuando el espectáculo hizo su debut oficial en Las Vegas este verano, este dio a Jackson la notable capacidad de presentarse en dos lugares al mismo tiempo. |
| The other half of Jackson's postmortem performance empire is the Michael Jackson Immortal world tour, also a joint venture between the estate and Cirque. The show has been crisscrossing the globe since late 2011 and recently topped the $300 million mark for gross tickets sales, winning the Creative Content honor at last year's Billboard Touring Awards as well. | La otra mitad de la actuación postmortem del imperio de Jackson es el Michael Jackson Immortal World Tour , también una empresa conjunta entre la Herencia y el Cirque . El espectáculo ha estado cruzando el mundo desde finales de 2011 y recientemente superó la marca de USD $300 millones en la venta de entradas brutas, ganando el honor de los contenidos creativos en los Premios Billboard Touring del año pasado también. |
| One and Immortal were conceived at the same time, the product of conversations between Jackson's estate and Cirque du Soleil founder Guy Laliberté, who pushed to launch the traveling show first and follow with the Vegas show. He and Jackson estate co-executor John Branca tapped Jamie King, who got his start as a dancer on Jackson's Dangerous tour, to write and direct both productions. | ONE y el Immortal fueron concebidos al mismo tiempo, producto de las conversaciones entre el Patrimonio (Herencia) de Jackson y el fundador del Cirque du Soleil Guy Laliberté, quien empujó para poner en marcha el espectáculo itinerante primero y seguir con el show de Las Vegas. Él y el co-ejecutor de la Herencia de Jackson  John Branca pidieron a Jamie King, quien comenzó su carrera como bailarín en la gira Dangerous de Jackson, que escribiera y dirigiera ambas producciones. |
| Unlike Immortal, however, One got its own permanent home in Vegas. That meant a chance for additional overhead daredevilry—acrobats moonwalking up the walls, for example—and opened the door for audiovisual extravagances including floor-to-ceiling video screens on either side of the stage and speakers in and around every single seat. | A diferencia de Immortal, sin embargo, ONE tiene su propia sede permanente en Las Vegas. Eso significaba una oportunidad para entregar – acróbatas aéreos adicionales haciendo caminata lunar por las paredes, por ejemplo- y abrir la puerta a extravagancias audiovisuales como pantallas de vídeo de piso a techo a cada lado del escenario y altavoces dentro y alrededor de cada asiento individual. |
| "There's nothing better than being handed the keys to a brand-new Bentley, right?" says King. "This was a perfect opportunity for me to work with my design team and craft a show for a theater designed for this show." | "No hay nada mejor que el que te sea entregado las llaves de un flamante Bentley , ¿no? ", Dice King . "Esta fue una oportunidad perfecta para mí trabajar con mi equipo de diseño y artesanal, un espectáculo para un teatro diseñado para este espectáculo" |
| The "Stranger in Moscow" sequence toward the beginning of the show is among the best examples of this. A single acrobat climbs a silk rope and performs a lengthy series of twists and flips, his movements so effortless it seems he's surrounded by water rather than air. Meanwhile, snowflakes improbably descend from the ceiling, seemingly evaporating before they hit the ground. | La secuencia de "Stranger in Moscow " hacia el comienzo del espectáculo es uno de los mejores ejemplos de esto. Un único acróbata sube a una cuerda de seda y lleva a cabo una larga serie de giros y vueltas, sus movimientos tan sin esfuerzo parecieran que están rodeados de agua en lugar de aire. Mientras tanto, los copos de nieve improbables descienden desde el techo, aparentemente se evapora antes de alcanzar el suelo. |
| There are plenty of other jaw droppers: a "Thriller" sequence where performers in zombie costumes bounce back and forth between a trampoline on the ground and another 20 feet above it (or up to an even higher ledge); and later, to the tune of "Dirty Diana," a dance routine where a lady in red gyrates up and down a 30-foot pole. | Hay un montón de otros abridores de mandíbula: una secuencia de "Thriller", donde artistas en trajes de zombies rebotan entre una cama elástica en el suelo y otros 20 metros por encima de la misma ( o hasta una cornisa aún mayor), y más tarde, con la melodía de "Dirty Diana ", una rutina de baile donde una mujer en rojo gira arriba y abajo de un poste de 30 pies . |
| Though the storyline stringing the sequences together can be tenuous at times—the show follows four youngsters as they zip from scene to disparate scene, imbued with mystical powers from Jackson's shoes, sunglasses, fedora and trademark white glove—the plot isn't the point. | Aunque la historia encadena las secuencias, juntas pueden ser tenues, a veces , el programa sigue a cuatro jóvenes conforme ellos están en la tirolesa para disparar la escena, imbuidos en los poderes místicos de los zapatos de Jackson , gafas de sol , sombrero y guante blanco de marca – la trama no es el punto . |
| At its core, One is a flying, twisting, twirling rock concert. Each scene brings yet another feat of eye-popping physical prowess, another classic Jackson song, another set of oohs and ahhs from the crowd. Ultimately, that means more cash for his estate's coffers. Says David: "I can virtually guarantee you that every guest [at One] is going to buy a Michael Jackson album at the very least." | En su esencia, ONE es un volador, de torsión, girador, concierto de rock. Cada escena trae una nueva hazaña de llamativa destreza física, otra clásica canción de Jackson, otra serie de exclamaciones y ahhs de la multitud. En última instancia, lo que significa más dinero para las arcas de su Herencia. Dice David: "Yo casi puedo garantizar que todos los huéspedes [de ONE] se van a comprar un álbum de Michael Jackson, por lo menos" |
| Having a permanent theater also enables the inclusion of the show's most crucial performer: Michael Jackson. More accurately, a hologram-like illusion that looks and moves like the King of Pop appears and performs "Man In The Mirror" right there with the rest of the show's dancers toward the end of the show. | Tener un teatro permanente también permite la inclusión del artista más importante del espectáculo: Michael Jackson. Más exactamente, una ilusión holograma -que se ve y se mueve como el Rey del Pop aparece e interpreta "Man In The Mirror " allí mismo con el resto de los bailarines del espectáculo hacia el final de la serie. |
| "The cool thing is that kids who didn't grow up with Michael are now discovering his genius and legacy … his spirit is with us," says King. "And his music will live forever." | "Lo interesante es que los niños que no crecieron con Michael están descubriendo ahora su genio y su legado… su espíritu está con nosotros ", dice King. " Y su música vivirá para siempre" |
| It seems his hefty earnings will, too. | Parece que sus ganancias fuertes también lo harán. |
| Want to learn more about the business of Michael Jackson? Follow me on Twitter and stay tuned for my book, Michael Jackson, Inc, due out next year; sign up to receive updates here. | ¿Quieres saber más sobre el negocio de Michael Jackson? Sígame en Twitter y permanezca atento a mi libro , Michael Jackson, Inc,, que saldrá el próximo año , suscríbase para recibir actualizaciones aquí . |
.
Fuente y ver un video/Source & Video
.
.
******************************
.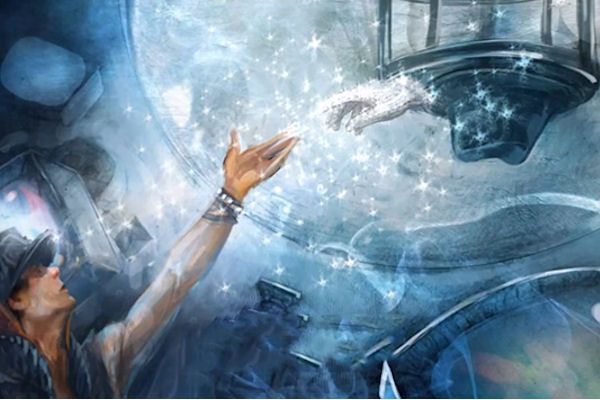 .
.
[youtube url="http://www.youtube.com/watch?v=w1ngBGH2uVo"]
.
.
| | |
| --- | --- |
| An Inside Look at the "Michael Jackson One" Cirque Du Soleil Show | Una mirada al interior de "Michael Jackson One" por el Cirque Du Soleil |
| WSJDigitalNetwork | WSJDigitalNetwork |
| Publicado el 22/10/2013 | Publicado el 22/10/2013 |
| Jamie King, writer/director of the "Michael Jackson One" Cirque Du Soleil show and former MJ backup dancer, talks to the WSJ's Lee Hawkins about the challenge of doing a show that lives up to Jackson's high standards and his working relationship with John Branca, chairman of The Michael Jackson Co. and co-executor of Jackson's estate. According to the estate, Jackson has sold more than 50 million records since his death, and 70 percent of his sales come from outside the United States. King also discusses "Michael Jackson: The Immortal World Tour," which he also wrote and directed. | Jamie King, el escritor / director de "Michael Jackson One" del Cirque Du Soleil y ex bailarín de MJ habla con de WSJ Lee Hawkins sobre el reto de hacer un espectáculo a la altura de los altos estándares de Jackson y su relación de trabajo con John Branca, presidente de The Michael Jackson Co. y co-ejecutor de la Herencia de Jackson. De acuerdo con la Herencia, Jackson ha vendido más de 50 millones de discos desde su muerte, y el 70 por ciento de sus ventas provienen de fuera de los Estados Unidos. King también discute "Michael Jackson: The Immortal World Tour", que también escribió y dirigió. |
.
Fuente/Source
.
*******************************
.
.
Y YA QUE HABLAMOS DEL IMMORTAL:
.
.
| | |
| --- | --- |
| Michael Jackson THE IMMORTAL World Tour nominated as Top Tour of 2013 | Michael Jackson THE IMMORTAL World Tour nominado como Mejor Gira de 2013 |
| October 24, 2013 | 24 de octubre 2013 |
| Congratulations to Michael Jackson THE IMMORTAL World Tour for being nominated as Top Tour at the 2013 Billboard Touring Awards! | ¡Felicitaciones al Michael Jackson THE IMMORTAL World Tour por haber sido nominado como el Mejor Tour en el 2013 por los Premios Billboard Touring! |
| The show, by Cirque du Soleil, is one of the top touring shows of all time. | El espectáculo, del Cirque du Soleil, es uno de los espectáculos de gira más vistos de todos los tiempos. |
| In 2012, Michael Jackson THE IMMORTAL World Tour was honored with the special Creative Content Award at the Billboard Touring Awards. | En 2012, Michael Jackson THE IMMORTAL World Tour fue honrado con el especial Premio de los contenidos creativos en los Premios Billboard Touring. |
| This year's ceremony will be held on November 14 at the Roosevelt Hotel in New York City. | La ceremonia de este año se llevará a cabo el 14 de noviembre en el Hotel Roosevelt en Nueva York. |
.
Fuente/Source
.
.
.
Recopilación de información y traducción al español  realizada por Gisela F., para tributomj.com Se autoriza la reproducción de esta entrada en otros sitios,siempre y cuando se agregue 1) la (s) fuente (s) original (es) de la información 2) El vínculo a esta entrada de este blog. Todas las fuentes.  EXCEPCIONES: No autorizamos que nuestro trabajo (Investigación, recopilación, traducción, etc.) se reproduzca en sitios dedicados a temas de teorías conspirativas y todas sus ramificaciones, o sitios dedicados a "la falsa muerte" DE NINGUNA MANERA AUTORIZAMOS SE NOS INVOLUCRE O RELACIONE CON ESOS SITIOS ENGAÑOSOS (Def.).
.
URL corta de esta entrada
.