.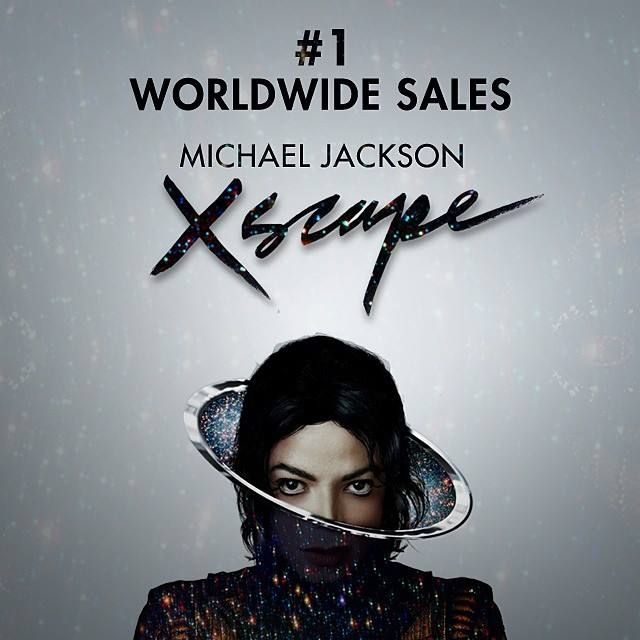 .
| | |
| --- | --- |
| #MJXSCAPE "The King Of Pop Is On Top Of The World With Xscape | #MJXSCAPE El Rey del Pop está en La Cima del Mundo con Xscape |
| Hello MJ Fam! | Hola Familia MJ |
| We wanted to make sure you saw the latest news posted on the MichaelJackson.com site! | Nosotros queremos asegurarnos de que Ustedes hayan visto la más reciente noticia publicada en el sitio MichaelJackson.com |
.
http://www.michaeljackson.com/us/news/michael-jackson-king-pop-top-world-xscape
Saludos,
MJOnline
The Official Online Team of The Michael Jackson Estate™ "
.
.
.
.
| | |
| --- | --- |
| MICHAEL JACKSON – THE KING OF POP IS ON TOP OF THE WORLD WITH XSCAPE! | ¡MICHAEL JACKSON – EL REY DEL POP ESTÁ EN LA CIMA DEL MUNDO CON XSCAPE! |
| XSCAPE LIGHTS UP THE CHARTS GLOBALLY – #1 IN 52 COUNTRIES, TOP 5 IN 87 | XSCAPE ILUMINA LAS LISTAS EN TODO EL MUNDO – #1 EN 52 PAÍSES , TOP 5 EN 87 |
| #1 STREAMING ALBUM IN THE WORLD | ÁLBUM #1 EN TRANSMICIÓN  VIA INTERNET EN EL MUNDO |
| May 21, 2014 | 21 de mayo 2014 |
| "The tracks remind us of the musical genius that was Michael Jackson," The Guardian UK | "Las pistas nos recuerdan el genio musical que fue Michael Jackson" The Guardian Reino Unido |
| "Timbaland's transformations are masterly," NY TIMES | "Las Transformaciones de Timbaland son magistrales" NY TIMES |
| "…you want to push your jacket sleeves up and get down," ("Love Never Felt So Good") SYDNEY MORNING HERALD | " … usted quiere subir las mangas de su chaqueta y bajar" ("Love Never Felt So Good ") SYDNEY MORNING HERALD |
| "The magic continues," The Washington Post | "La magia continúa"  The Washington Post |
| Michael Jackson's new album XSCAPE took over the top spots on the global charts this week, hitting #1 in 52 countries and Top 5 in 87 other. It is #1 on Amazon and #1 on Spotify, taking the throne from Frozen, which has had the top spot on Spotify since January. It debuted at #2 on the Billboard album chart and #1 on Hits. | El nuevo álbum de Michael Jackson XSCAPE tomó los primeros lugares en las listas de éxitos mundiales esta semana, alcanzando el No. 1 en 52 países y está dentro del Top 5 en otros  87. Es #1 en Amazon y #1 en Spotify, tomando el trono de Frozen , que había tenido el primer lugar en Spotify desde enero. Debutó en el #2 en la lista Billboard y el #1 en Hits |
| Curated and produced by Epic Records Chairman and CEO LA Reid, XSCAPE got off to a thrilling start with the Michael Jackson and Justin Timberlake first single, "Love Never Felt So Good" which rocketed into the Top 5 position in the U.S. and lit up the iTunes charts globally peaking at 17#1 and 67 Top 5 positions, and hitting the #1 spot on Spotify U.S. and the world this week. The video for Michael Jackson/Justin Timberlake duet of the song is #1 on iTunes. | Comisariado y producido por el Presidente y CEO de Epic Records, LA Reid, XSCAPE tuvo un comienzo emocionante con el primer sencillo de Michael Jackson y Justin Timberlake, "Love Never Felt So Good ", que se disparó dentro del Top 5 en los EE.UU. e iluminó la listas de iTunes a nivel mundial alcanzando 17  Nos. 1 y 67 del Top 5, y tomando el puesto #1 en Spotify EE.UU. y en el mundo esta semana. El video del dueto de Michael Jackson / Justin Timberlake de la canción es número 1 en iTunes. |
| To date, Jackson has sold one billion records worldwide, so it's no surprise that XSCAPE has gone #1 in all four corners of the world, including Australia, the UK, France, Malaysia, and South Africa. "Love Never Felt So Good" lit up the iTunes charts around the world, peaking at #5 in the U.S., #1 in 18 countries and #5 in 89 countries netting Michael his highest Billboard chart bow since 1995 and fourth-highest debut ever at #20 — marking his 49th hit single. | Hasta la fecha, Jackson ha vendido mil millones de discos en todo el mundo, así que no es sorpresa que XSCAPE haya ido al #1 en los cuatro rincones del mundo , incluyendo Australia , Reino Unido, Francia , Malasia, y Sudáfrica. "Love Never Felt So Good " iluminó las listas de iTunes en todo el mundo , alcanzando el puesto # 5 en los EE.UU. , # 1 en 18 países y # 5 en 89 países, representando para Michael su más alta posición en Billboard desde 1995 y el cuarto debut más alto de siempre en el #20 – marcando su 49vo sencillo exitoso. |
| The worldwide launch of the album included the "Slave to the Rhythm" dance performance at the Billboard Music Awards which was created for fans by the Estate of Michael Jackson as a tribute to the King of Pop and to capture the essence, the excitement and the magic that is Michael Jackson. Good Morning America called it "Michael Magic". It took over a year and a team of 104 cast and crew, to create an entire stage on which to produce the performance that showcased Michael's moves, took up the entire stage and was bigger and better than anything that has gone before. The audience swelled to 11.5 million during the half hour of the highly anticipated performance, proving again that Michael Jackson remains the biggest entertainer of all time. | El lanzamiento mundial del álbum incluyó la actuación del espectáculo de danza de "Slave to the Rhythm" en los Billboard Music Awards , que fue creado para los admiradores por la Sucesión de Michael Jackson como un homenaje al Rey del Pop y capturó la esencia , la emoción y la magia que es Michael Jackson. Good Morning America lo llamó "Magia Michael". Tomó más de un año y un equipo de 104 entre reparto y equipo, para crear un escenario en el que la totalidad de producir la actuación que mostrara movimientos de Michael, ocupando todo el escenario y fue la más grande y mejor que cualquier cosa que haya pasado antes. El público aumentó a 11,5 millones durante la media hora de la actuación más esperada, lo que demuestra una vez más que Michael Jackson sigue siendo el artista más grande de todos los tiempos. |
| Released on May 13 by Epic Records in conjunction with the Estate of Michael Jackson, XSCAPE features a long awaited collection of 8 new songs originally recorded between 1983 and 1999, and showcase why Michael Jackson remains an indelible influence on contemporary artists today. The songs were curated by Reid, and then 'contemporized' by lead producer Timbaland and some of the hottest production talents in the world including JRoc, Rodney Jerkins, Stargate, Giorgio Truinfort and John McClain, co-executor of the Estate of Michael Jackson. | Liberado el 13 de mayo por Epic Records en conjunto con la Sucesión de Michael Jackson, XSCAPE cuenta con una colección largamente esperada de 8 nuevas canciones originalmente grabadas entre 1983 y 1999, y muestra por qué Michael Jackson sigue siendo una influencia indeleble en artistas contemporáneos de hoy. Las canciones fueron seleccionadas por Reid , y luego ' contemporizadas' por el productor Timbaland y algunos de los talentos de producción más populares del mundo, incluyendo a JRoc, Rodney Jerkins, Stargate, Giorgio Truinfort y John McClain , co- ejecutor de la Herencia de Michael Jackson. |
| Epic's rollout of XSCAPE has been massive. Songs from the album were premiered on The Ellen DeGeneres Show and featured on Dancing With the Stars, the Today Show, Good Morning America, CBS This Morning, and every major entertainment news show around the world. SiriusXM launched a Michael Jackson channel this week, and the album's first single was premiered on the iHeart Radio Music Awards. In additiona, Epic partnered with Jeep for a global commercial spot featuring the single "Love Never Felt So Good." Epic / Sony Music's XSCAPE album campaign is a 'One Sony' global collaboration, with exclusive offers from Sony Group companies leveraging their respective strengths in delivering unique entertainment experiences to a wider audience as well as attracting a whole new generation discovering the artistry of Michael Jackson for the first time. | El lanzamiento de Epic de XSCAPE ha sido masivo. Las canciones del álbum fueron estrenadas en The Ellen DeGeneres Show y transmitidas en Dancing With the Stars, Today Show , Good Morning America , CBS This Morning , y cada gran programa de noticias de entretenimiento en todo el mundo . SiriusXM lanzó un canal de Michael Jackson esta semana, y el primer sencillo del álbum fue estrenado en los iHeart Radio Music Awards . Adicionalmente, Epic se asoció con Jeep para un anuncio comercial mundial con el sencillo "Love Never Felt So Good". La campaña de Epic / Sony Music para el álbum XSCAPE es una colaboración global "One Sony", con ofertas exclusivas de las compañías del grupo Sony aprovechando sus respectivas fortalezas en la entrega de experiencias de entretenimiento únicas a un público más amplio , así como atrayendo  a una nueva generación a descubrir el arte de Michael Jackson por primera vez . |
| More news about Michael Jackson's upcoming album will be revealed in the coming weeks. Keep visiting michaeljackson com for new details. | Más noticias sobre el próximo álbum de Michael Jackson se darán a conocer en las próximas semanas. No dejes de visitar michaeljackson com para nuevos detalles. |
| ABOUT MICHAEL JACKSON: | ACERCA DE MICHAEL JACKSON : |
| Michael Jackson is one of the most beloved entertainers and profoundly influential artists of all-time. He was also a dedicated philanthropist and an astute business professional. To date Jackson has sold 1 billion records worldwide, released 13 No. 1 singles and became one of a handful of artists to be inducted twice into the Rock and Roll Hall of Fame. The Guinness Book of World Records recognized Jackson as the Most Successful Entertainer of All Time and "Thriller" as the Biggest Selling Album of All Time. Jackson won 17 Grammy Awards including 8 in one year, a record in itself, and received 26 American Music Awards, including the Artist of the Century Award. Jackson defined the art form of music video with such ground-breaking short films as "Billie Jean," "Beat It" and the classic "Thriller," which in 2009 became the first and only music video inducted into the National Film Registry of the Library of Congress. In his short films "Black or White", "They Don't Care About Us", "Bad and "Smooth Criminal" and others, Jackson set an aesthetic standard for video production that remains unsurpassed even today. The Estate of Michael Jackson and Cirque du Soleil have produced two top shows: Michael Jackson THE IMMORTAL World Tour is the #9 top grossing tour of all time; and MICHAEL JACKSON ONE, a new permanent show at Mandalay Bay Las Vegas, which is breaking box office records and receiving critical raves. Jackson's sound, style and dance moves continue to inspire today's performers and new generations of fans worldwide continue to discover his artistry. | Michael Jackson es uno de los artistas más queridos y profundamente influyentes de todos los tiempos. Él fue también un filántropo dedicado y un profesional de negocios astuto. Hasta la fecha Jackson ha vendido mil millones discos en el mundo, lanzando 13 sencillos No. 1 y se convirtió en uno de los pocos artistas en ser ingresado en dos ocasiones en el Salón de la Fama del Rock and Roll. El Libro Guinness de los Récords reconoció a Jackson como el artista más exitoso de todos los tiempos y "Thriller" como el álbum más vendido de todos los tiempos. Jackson ganó 17 premios Grammy, incluyendo 8 en un año, un récord en sí mismo, y recibió 26 American Music Awards, incluyendo el Artista del Siglo. Jackson definió la forma del arte del video musical con esos cortometrajes innovadores como "Billie Jean", "Beat It" y el clásico "Thriller", que en 2009 se convirtió en el primer y único video musical incluido en el Registro Nacional de Cine de la Biblioteca del Congreso. En sus cortometrajes "Black or White", "They Don't Care About Us", "Bad", "Smooth Criminal" y otros, Jackson establece un estándar estético para la producción de vídeos que sigue siendo insuperable en la actualidad. Los herederos de Michael Jackson y el Cirque du Soleil han producido dos espectáculos principales : Michael Jackson THE IMMORTAL World Tour que es la gira #9 más taquillera de todos los tiempos; y MICHAEL JACKSON ONE, un nuevo espectáculo permanente en el Mandalay Bay de Las Vegas , que está batiendo récords de taquilla y recibiendo excelentes críticas. El sonido, estilo y movimientos de baile de Jackson continúan inspirando a los artistas de hoy y nuevas generaciones de fans en todo el mundo continúan descubriendo su arte. |
–
Fuente/Source
,
.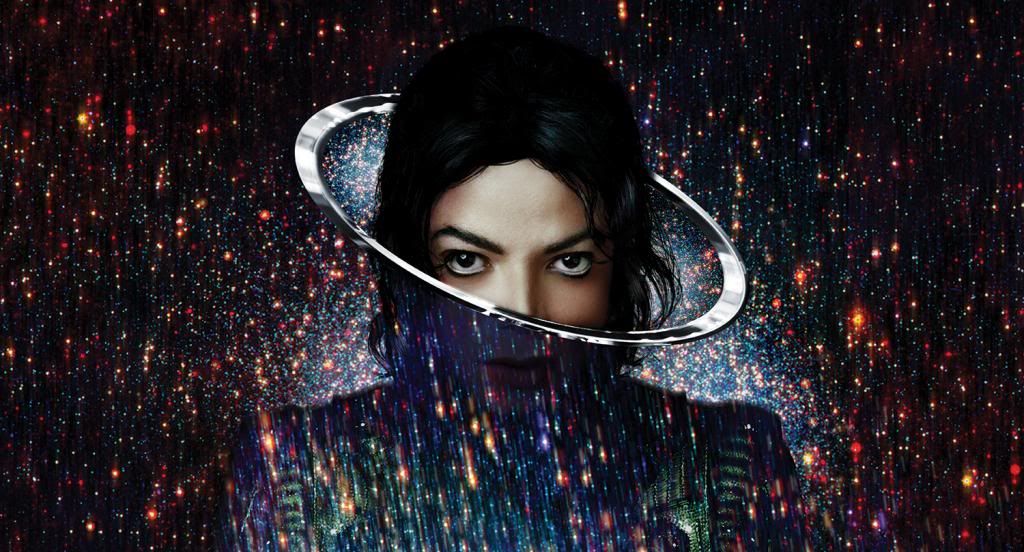 .
| | |
| --- | --- |
| Michael Jackson Becomes The First Solo Artist To Land Top 10 Hits In 5 Different Decades | Michael Jackson se convierte en el primer artista solista en plantar éxitos Top 10 en 5 diferentes décadas |
| Mike Wass | Mike Wass |
| May 21st, 2014 | 21 de mayo 2014 |
| Just when you thought Michael Jackson has run out of records to break, the King of Pop made history again today (May 21) when Justin Timberlake-assisted disco anthem "Love Never Felt So Good"climbed into the top 10 of the Billboard Hot 100. | Justo cuando pensabas que Michael Jackson se había quedado sin récords que romper, el Rey del Pop hizo historia de nuevo  hoy (21 de mayo ), cuando el himno de discoteca asistido por Justin Timberlake "Love Never Felt So Good " se metió en el top 10 del Billboard Hot 100 . |
| The much-missed music legend became the first artist to land top 10 hits in five different decades. | La muy añorada leyenda de la música – se convirtió en el primer artista en plantar éxitos top 10  en cinco décadas diferentes. |
| The Xscape hitmaker scored his first top 10 hit on the Billboard Hot 100 with "Got To Be There" in 1971 and revisited the upper reaches of the chart regularly over the next 30 years. | El creador de éxitos cantante de Xscape anotó su primer top 10 en el Billboard Hot 100 con "Got To Be There" en 1971 y volvió a visitar la parte alta de la tabla con regularidad durante los siguientes 30 años. |
| Michael reached the top 10 for the last time (while he was alive) with Invincible lead single "You Rock My World" in 2003. | Michael alcanzó el top 10 por última vez (mientras estaba vivo) con el sencillo líder de Invincible "You Rock My World" en 2003. |
| Given the advances in technology and MJ's enduring popularity, it's not unfathomable that he could extend his streak in decades to come. Watch "Love Never Felt So Good" after the jump. | Teniendo en cuenta los avances en tecnología y la perdurable popularidad de Michael Jackson, no sería incomprensible que él pudiera extender su racha en las décadas venir. Mira  "Love Never Felt So Good" después del salto. |
| (…) | (…) |
.
.
.
Fuente/Source
.
Mi fuente:
"
MJ has made history again! He's become the first solo artist to land Top 10 hits in 5 different decades. Get all the details below!
.
.
Recopilación de información y traducción al español  realizada por Gisela F., para tributomj.com Se autoriza la reproducción de esta entrada en otros sitios,siempre y cuando se agregue 1) la (s) fuente (s) original (es) de la información 2) El vínculo a esta entrada de este blog. Todas las fuentes.  EXCEPCIONES: No autorizamos que nuestro trabajo (Investigación, recopilación, traducción, etc.) se reproduzca en sitios dedicados a temas de teorías conspirativas y todas sus ramificaciones, o sitios dedicados a "la falsa muerte" DE NINGUNA MANERA AUTORIZAMOS SE NOS INVOLUCRE O RELACIONE CON ESOS SITIOS ENGAÑOSOS (Def.) . 
.
URL corta de esta entrada
.